<!-team-top -->
100% Employee Owned
Who We Are
TWIN MRO is one of the leading independent turbine component repair sources in the world. To accomplish this we provide an employee friendly work environment with competitive salary and benefits with opportunities for career advancement. With one of the lowest employee turn over rates in our industry, most people who come to work here, stay here.

We create this positive work environment through continuous investments in facility upgrades, maintaining a safe and clean work environment, periodic company sponsored events, employee training and so much more.

Both experienced professionals and recent graduates have joined us to help build their future and the future of TWIN MRO. So regardless of where you are in your career, if you are looking for a positive change, you owe it to yourself to contact us today.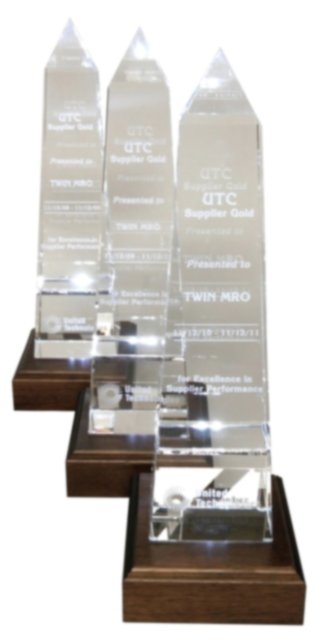 100% Employee Owned
Our History and Future
Before 1986, Twin Manufacturing was a tool manufacturing and fabrication services supplier. In 1986, TWIN was purchased by Paul K. D'Arcy. As a co-founder and Managing Partner of Windsor Manufacturing & Airmotive from 1950 until selling the company to Barnes Group in 1981, Paul brought extensive international aerospace business acumen to TWIN. As President of TWIN, Paul immediately began our transition into the turbine component aftermarket. Throughout the 1990s TWIN continued to change and innovate by adding new employees and new capabilities.

In 2004, Paul promoted then TWIN Executive Vice President, Dan Peach to the role of President. Under Dan's leadership, TWIN MRO transitioned into a formal Lean/Continuous Improvement business operating system that has significantly improved our overall efficiency. During this time we transitioned our company name to include doing business as "TWIN MRO". This change reflected the majority of our business being in aviation aftermarket or Maintenance, Repair, and Overhaul (MRO). We added more office space in 2015 and more new machines in 2016.

In July 2016, Dan led the ownership change from a privately held corporation to 100% employee-owned (ESOP). From 2018 through the first half of 2020 we added additional capacity through new machines and employee-owners. In 2021 and 2022, we completed our largest-ever plant expansion, which included new inspection and NDT equipment, a new plant layout, and a large parking lot to accommodate even more employee-owners.

In December 2022, Dan Peach promoted Executive Vice President Craig Wurmnest to President, effective January 1, 2023. Dan retires from day-to-day management but remains on as Chairman of the Board of Directors. 2023 brings more new machines and more capacity. As for the future, we are planning for managed, sustainable growth through continuous reinvestment in our people and facilities.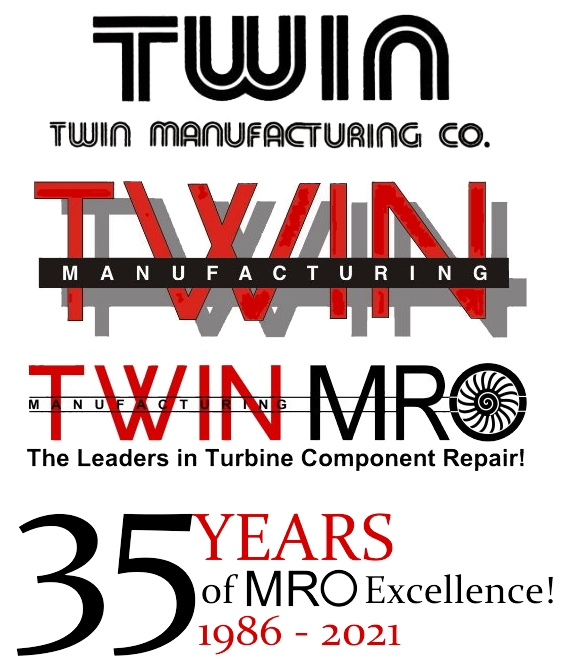 100% Employee Owned
Careers
TWIN MRO is a growing, employee friendly overhaul & repair facility. Employee Owners enjoy generous benefits beyond company ownership, such as top notch medical/dental benefits, 401k with employer match, vacation pay for hourly employees based upon average hours worked, fully paid short term disability insurance, company sponsored events and much more. TWIN is a modern, clean Lean MRO facility. Check the link below for our current openings.
Please apply in person between 8AM and 4:30PM or via indeed.com.
FAA REPAIR STATION | FAA REGULATORY DRUG SCREENING | EQUAL OPPORTUNITY EMPLOYER M/F/D/V | US WORK AUTHORIZATION REQUIRED
<!-/team-top -->